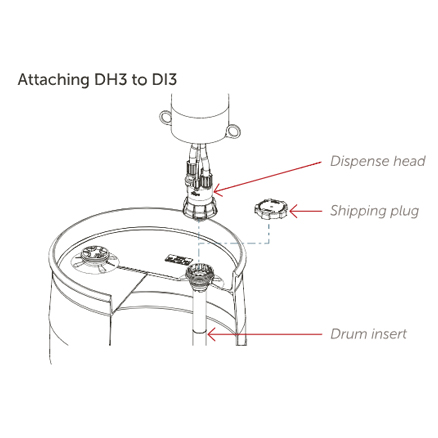 The drawings of QCIII
The Drawings
Notes:
The 1/4" Flaretek® verification port is not shown due to a cutaway view (2nd drawing).

Drum inserts are key coded per customer order.
Key Codes
Our patented quick connect system is key coded to ensure against unsafe chemical mixing while guaranteeing dedicated clean service. One connection provides dispensing, venting and level detection/connection verification.