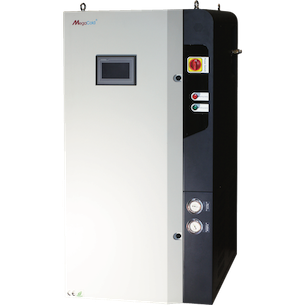 Did you know that under F Gas Regulation EC) 517/2014 it is a legal requirement to have F-GAS equipment leak checked by a suitably qualified person or company on a regular basis?
New F-Gas Regulation
GWP values of various refrigerants are important for a number of reasons, not least as a means of comparing their relative effect when they are released to atmosphere. As science progresses and reviews take place the GWP values of some refrigerants have altered slightly, which has led to a number of different values being quoted. For instance the F-Gas Regulation (EC) 842/2006 referred to the 3rd IPCC assessment. The new F-Gas Regulation (EC) 517/2014 which will come into effect on 1st January 2015 will use the 4th IPCC assessment values.
One of the requirements of the new regulation relates to leak check requirements which are based upon the GWP CO2 equivalent Tonnes. This means that the threshold level for leak checking different refrigerants varies dependent upon the GWP of the refrigerant that is used. The new regulation uses the 4th assessment values which are listed in annex 1 for the single component F-Gases.
Annex 2 covers other fluorinated greenhouse gases. Whilst annex 4 states the method for calculating the total GWP of a mixture or blend. It also lists the GWP value to be used for non-fluorinated substances that are used in mixtures or blends. The GWP values of relevance from Annex 1 are given in the table below.
| Refrigerant | GWP value |
| --- | --- |
| HFC 23 | 14800 |
| HFC32 | 675 |
| HFC 125 | 3500 |
| HFC 134a | 1430 |
| HFC 143a | 4470 |
| HFC 152a | 124 |
| HFC 227ea | 3220 |
| HFC 236fa | 9810 |